Neti Guesthouse
The guesthouse is a two-story cosy eclectic style woodlog buidling that is fitted for your comfortable and cosy leasure or creative work. At wintertime there is open icetrack for car racing on the gulf if weather permits.

Accomodation is held on the first floor with a balcony and a nice view on a sunset.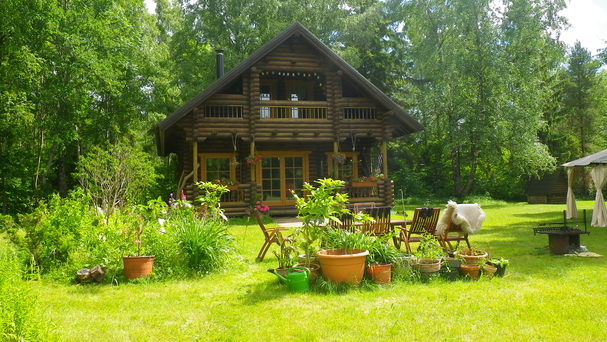 On the ground floor there is a fireplace which can be used to bake or grill food. In the kitchen there are all the neccessary tools for prepearing and serving food (ceramic stove, oven, dishwasher, fridge-freezer, microwave, waterheater ect.). Water for house comes from the tap and is pure and high quality. Toilets are water based.
Separate from the main building across the garden is a Sauna where you enjoy the fun of Sauna. Also there is possibility to rent boat to go on an adventure on the gulf.